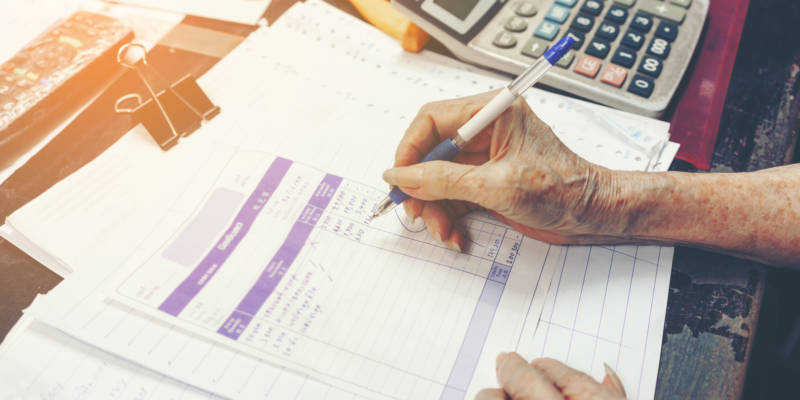 Senior Financial Planning: Helpful tips for caregivers
Senior financial planning can be as difficult as providing care for a loved one. Aside from the emotional and physical toll it can take on the caregiver, there are also financial considerations to address. There are important questions you need to ask in order to build a solid and realistic plan. "Where do I start?", "Should I hire a professional or can I do it myself?", "Medicare or Medicaid?" "Do I need an attorney?" Senior care can be expensive, and it's important to plan ahead to avoid disappointment down the road.
An article titled, 6 Caregiver tips for Senior Financial Planning: What You Need to Know, by Martha Stettinius on caregivers.com, may help provide some answers to the above questions. The article can be found by clicking here: https://www.caregivers.com/blog/2014/07/6-caregiver-tips-for-senior-financial-planning/.
U.S News and World Reports published an article that addresses some planning considerations and some things to avoid when setting financial goals to cover costs of care. The article can be found by clicking here: https://money.usnews.com/money/personal-finance/slideshows/11-money-tips-for-older-adults?onepage.
While some of us are confident enough to handle many of the financial decisions involved caring for a loved one, many opt for a professional advisor to help. Picking a financial advisor can be a difficult process in itself. The following article, while not geared specifically to senior care, may help you understand some of the important differences in the type of advisor you might consider. Click the link below for the article titled, How To Hire a Financial Advisor Who Won't Rip You Off, by Kristin Wong. : https://twocents.lifehacker.com/how-to-find-and-hire-a-financial-advisor-who-won-t-rip-1729724424
As always, we at ela Homecare are ready to help you with your questions regarding care options that fit your needs. We can help with questions about veterans care benefits, housing options, and care options for your loved one. There is no "cookie cutter" method for senior care, and that's why ela homecare provides a customized care plan based on your individual senior care needs. Our organically kind professionals are available 24/7. www.elahomecare.com