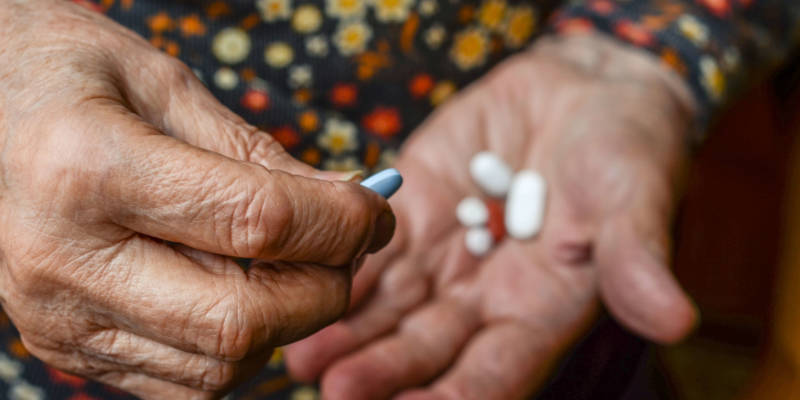 Helping Our Aging Parents with Medication Management
There are many factors to consider when it comes to managing a loved ones' medication. As we age, our bodies change. Some changes are obvious: aches and pains hang around a little longer, and simple movements can be more difficult or painful than they used to be. Some are less obvious, like how our bodies and metabolism may change, which can affect how we respond to and absorb medicines. The U.S. Food and Drug Administration reports in its' Medicines and You: A Guide for Older Adults, changes in the digestive system can affect how fast medicines enter the bloodstream. More information from the FDA can be found by clicking: https://www.fda.gov/Drugs/ResourcesForYou/ucm163959.htm#talk.
Changes in body weight and metabolism can influence the amount of medicine you need to take and how long it stays in your body. The circulation system may slow down, which can affect how fast drugs get to the liver and kidneys. The liver and kidneys also may work more slowly affecting the way a drug breaks down and is removed from the body. This means medicines may stay in the body longer and cause more severe side effects if doses are not properly adjusted and monitored. Because of these and other changes in our body as we age, there is also a higher risk of drug interactions in older adults.
Here are some interesting facts about medications and aging from bemedwise.org:
Seniors use more medicines—not just prescription meds, seniors also consume over-the-counter (OTC) and supplements— more than any other age group in the U.S.
Seniors tend to use multiple medicines, increasing the risk of drug interactions, confusion, and the potential for harmful side effects.
Chronic conditions such as diabetes, high blood pressure, arthritis, and cancer, are more common in older adults and often require a more complex medicine management plan.
Age-related changes to the body such as weight loss or gain, decreased or increased body fluid and increased fatty tissue can alter the way drugs are distributed and concentrated in the body.
Liver and kidney function generally decrease as we age. These changes can affect the way a medicine is absorbed, broken down and removed from the body.
Medicines may stay in the body longer and this can have a direct relationship to a change in side effects if doses are not properly adjusted.
Increased sensitivity to medication is more common in older adults.
Impaired memory and hearing and vision loss can make it more difficult to understand and remember medication instructions, especially for those who have complicated treatment plans. Many older adults also face declining eyesight, strength, mobility and memory lapses—all of which can affect the ability to properly take medication as prescribed.
Older adults often receive prescriptions from different healthcare providers. This fact can make it more difficult to track medicines and identify drug interactions, harmful doses, and unnecessary or ineffective medicines.
It may be difficult for seniors to follow medication plans because of memory issues, unwelcome side effects, a misperception that the medicine isn't helping, and often, the cost of the medication.
There are some simple things you can do to begin properly managing your loved ones' medications such as listing all medications and supplements, reading the labels carefully and keeping medications together in one place are ways to get started. It is also good practice to list the dosing instructions for each medication.
Set up all medications for the week. CVS offers medication management, with prescriptions provided in prepared dose packages. https://www.cvs.com/content/pharmacy/clear-as-day
There are commercial products available through your local pharmacy or online retailers, such as pill organizers. Follow the link below to see Walgreens selection of pill organizers.
https://www.walgreens.com/store/c/pill-organizers/ID=361563-tier3.
Talking to your healthcare provider is key. Make sure you understand the doctor's instructions. Ask questions. You can also speak to your Pharmacist, he or she may help you avoid negative interactions between medications or supplements.
Remember, seniors' medication and health care needs may change over time. It is important for the health of your loved one to have reliable medication management, whether it be provided by you, or by a professional care company.
There are many excellent online resources to help you get started on proper medication management practices. One such article is linked here: https://health.usnews.com/health-news/patient-advice/slideshows/how-to-help-aging-parents-manage-medications?onepage.
Questions about medication management or senior care? The organically kind professionals at elahomecare.com can answer any questions you may have and can provide a free assessment of your loved ones' care needs. Ela homecare is available 24/7 by calling 847-316-0203. Your call will be answered by a real person who can help you find real solutions to your senior care needs.