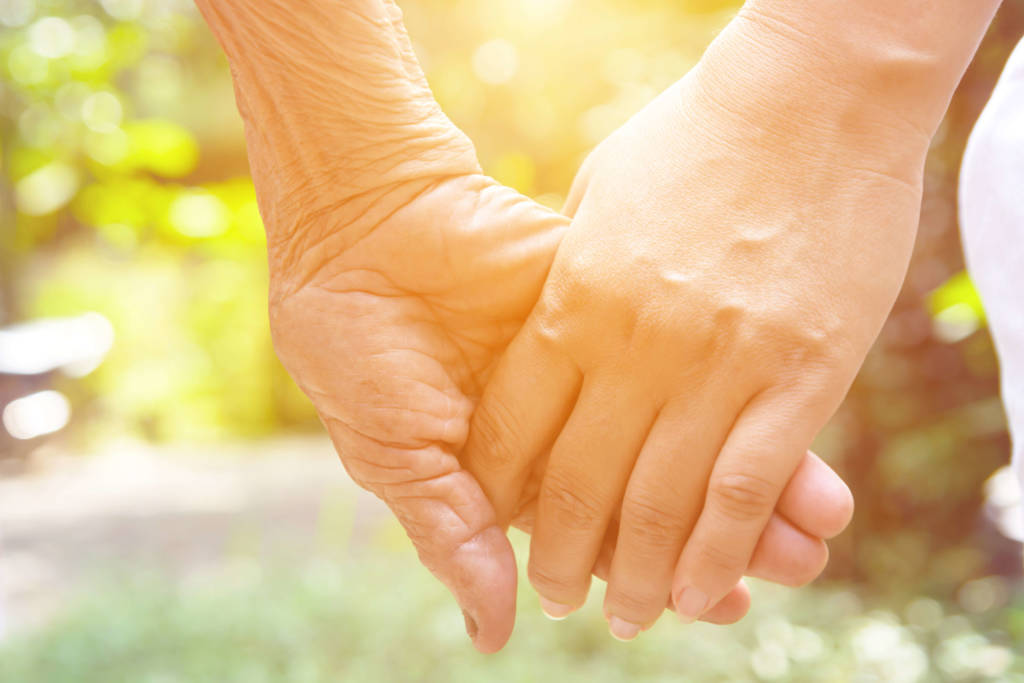 Caring for the caregiver: Emotional stress of being a caregiver
Caring for the caregiver is a very important topic that is often overlooked. Being a caregiver is a difficult, demanding job. It can be rewarding, because people want to be able to care for a loved one if the situation arises. It can also be a stressful experience. It is only natural that being a caregiver comes with certain stress factors that can affect emotional well- being. Feeling exhausted, angry, frustrated, alone or sad, is common among caregivers.
Often, a caregiver may be so focused on caring for their loved one that they don't take care of their own health. In fact, they may be unaware of how the stresses of caregiving are affecting their well- being. Estimates show that between 40 to 70% of caregivers have clinically significant symptoms of depression, with approximately one quarter to one half of these caregivers meeting the diagnostic criteria for major depression.20 In addition, elderly spousal caregivers (aged 66-96) who experience caregiving-related stress have a 63% higher mortality rate than non- caregivers of the same age .72
Some of the signs of caregiver stress include:
Sleep problems – getting too much or too little sleep.
Feeling tired all the time.
Feeling overwhelmed, or constantly worried.
Changes in weight: gaining or losing weight is a sign of stress.
Becoming over emotional or quick to anger.
Strategies for dealing with caregiver stress
The Mayo clinic recommends the following tips to deal with the stress that may be involved in being a caregiver, from the article "Caregiver stress: Tips for taking care of yourself":
Accept help. Be prepared with a list of ways that others can help you, and let the helper choose what he or she would like to do. For instance, a friend may offer to take the person you care for on a walk a couple of times a week. Or a friend or family member may be able to run an errand, pick up your groceries or cook for you.
Focus on what you are able to provide. It's normal to feel guilty sometimes, but understand that no one is a "perfect" caregiver. Believe that you are doing the best you can and making the best decisions you can at any given time.
Set realistic goals. Break large tasks into smaller steps that you can do one at a time. Prioritize, make lists and establish a daily routine. Begin to say no to requests that are draining, such as hosting holiday meals.
Get connected. Find out about caregiving resources in your community. Many communities have classes specifically about the disease your loved one is facing. Caregiving services such as transportation, meal delivery or housekeeping may be available.
Join a support group. A support group can help deal with emotional stress and provide validation, encouragement, as well as problem-solving strategies for difficult situations. People in support groups understand what you may be going through. A support group can also be a good place to create meaningful friendships.
Seek social support. Make an effort to stay well-connected with family and friends who can offer nonjudgmental emotional support. Set aside time each week for connecting, even if it's just a walk with a friend.
Set personal health goals. For example, set goals to establish a good sleep routine, find time to be physically active on most days of the week, eat a healthy diet and drink plenty of water.
Many caregivers have issues with sleeping. Not getting quality sleep over a long period of time can cause health issues. If you have trouble getting a good night's sleep, talk to your doctor.
See your doctor. Get recommended vaccinations and screenings. Make sure to tell your doctor that you're a caregiver. Don't hesitate to mention any concerns or symptoms you have.
There are a number of resources available for helping caregivers locally and nationally.
Locally, (Northern Illinois, Chicagoland) the following links can be helpful:
https://seniorservicesassoc.org/
https://seniorservicesassoc.org/programs/caregiver-assistance/
http://autumnleaves.com/communities/charles/ This community offers a caregiver support group, 7p.m. the third Thursday of the month. Located at the Elderday Center, 8 S. Lincoln St., Batavia, Il. The group is designed to provide support and information for those caring for an older person. (Age 60 or older). Call 630-761-9750 for more information.
From the National Center on Caregiving, check out:
https://www.caregiver.org/caregiver-health
If you have questions about caring for a family member or loved one, ela home care is here 24/7 with organically kind people who want to help. elahomecare.com
20 Zarit, S. (2006). Assessment of Family Caregivers: A Research Perspective. In Family Caregiver Alliance (Eds.), Caregiver Assessment: Voices and Views from the Field. Report from a National Consensus Development Conference (Vol. II) (pp. 12 – 37). San Francisco: Family Caregiver Alliance.
72 Schulz, R. & Beach, S. (1999). Caregiving as a risk factor for mortality: The Caregiver Health Effects Study, JAMA, 282: 2215-2219.